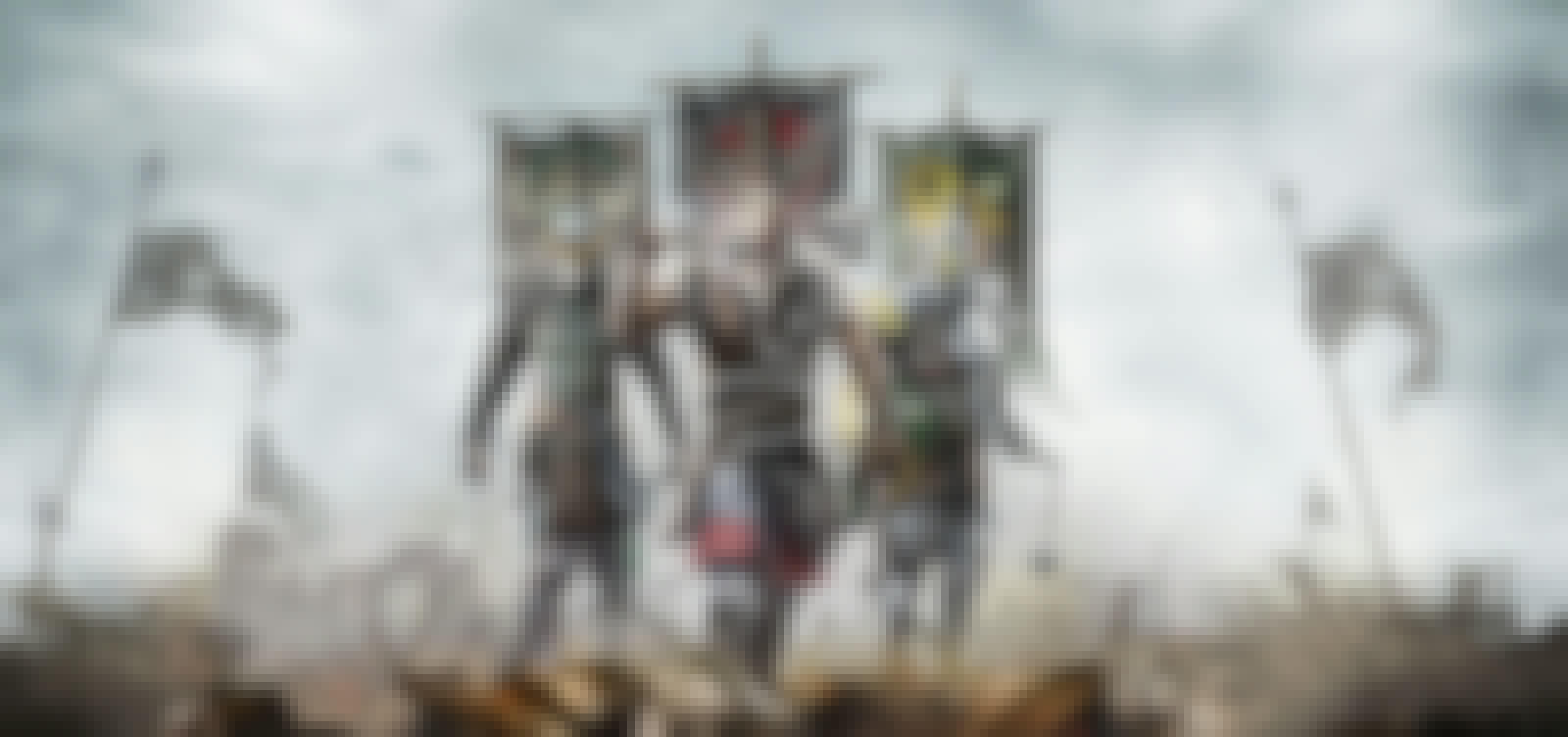 For Honor - Scars
A masterclass in interactive storytelling.
An interactive experience for Ubisoft
An interactive storytelling
An interactive experience for Ubisoft
For the launch of the game we built an interactive "mexican standoff" between 3 warriors using real game models and assets. For Honor is a competitive third-person melee fighting game with visceral close range combat in multiplayer action, the experience we built invited users to explore the stories of each warrior and how they received their battle 'scars'.
Awe-inspiring real-time 3D this is a web and mobile experience offering cinematic proportions and valuable in-game rewards..
The joy of the For Honor games is the cinematic quality of render and the attention to detail on every aspect of the characters. The challenge is how do you replicate this for web and mobile?
Creating a moment that everyone can access
The answer, our NanoGL engine. We built this engine specifically to create awe-inspiring realtime 3D that works seamlessly on every device. Enabling us to create a moment for the game that everyone can access.
We also invited users to unlock codes to redeem against weapons within the game.
Cinema standard real-time 3D, setting the bar for what can be achieved on mobile and desktop.
400,000 users in less than a week
Warriors from 180 countries spending an average of 6 minutes within the experience
169,000 weapons forged as an in-game reward
150k beta keys distributed in less than 3 days
FWA of the Day
FWA of the Month
Site Of The Day
Site Of The Month
Eurobest — Silver (Digital craft)