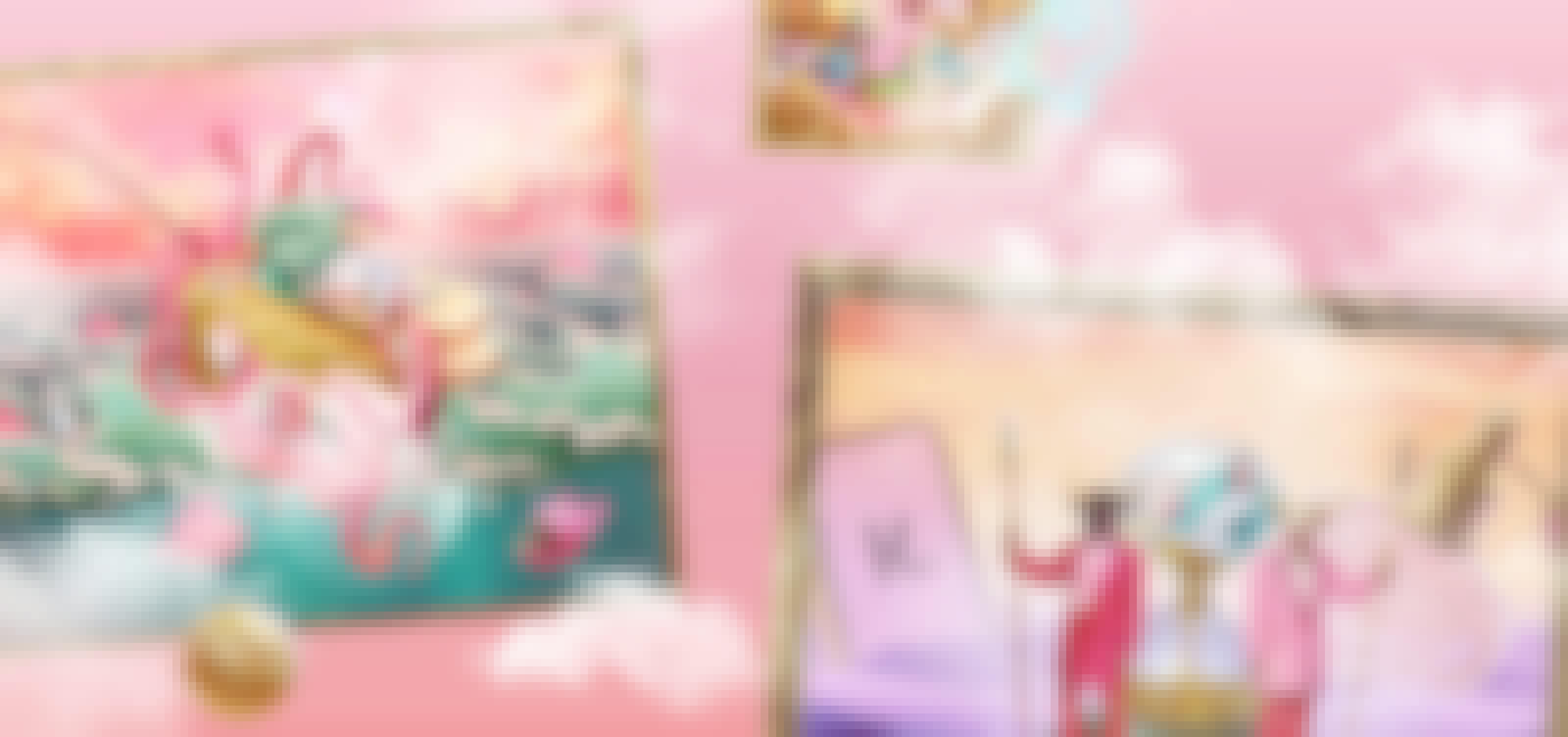 Klarna
MythBuster Challenge
A collaboration with Motel Company
A collaboration with Motel Company
Klarna's quirky advertising campaign dispels any misperceptions around the brand. The myths help you discover the truth!
An experience built around the world of myths and fantasy.
To discover the truth, Klarna and Motel Company commissioned contemporary artist Ignasi Monreal, famous for his collaborations with Gucci, Vogue and Netflix to create a series of seven pieces of artwork - each based upon a misconception, seen online or in the media about the global payments and shopping service. We were asked to take on the paintings that were digitally designed by Ignasi in his studio in Rome as the basis of an online digital experience.
We created an enchanting and playful digital experience that lets you discover amusing misconceptions and learn the truth about Klarna through engaging interactions across seven illustrations by Monreal Ignasi.
A custom mobile first experience with 7 unique mini games.
The paintings are a mix of classical and contemporary for a 21st Century renaissance feel. We created a mobile first open air digital gallery within a mythical world to house the paintings. Users engage with interactive animations in each of the seven paintings brought to life against a pink barroco sunset sky where unexpected objects like funky neon signs and mobile with wings are floating alongside gently drifting clouds with a dreamy soundscape.
Each myth is represented by an incredible illustration with its own universe and setting. Masterpieces come to life thanks to the unity rigging system and webgl implementation.
The experience is across digital, social and OOH platforms in several big cities in the UK. In London, consumers can visit the mural in Shoreditch or Notting Hill where they can scan the QR code within the painting. Once scanned on a smartphone camera, consumers are directed to the digital gallery and the contest. For each artwork, a Mythbuster challenge is posed and the answers are hidden within the visuals inside the painting. Consumers who take part in the game have the chance to win one of four fantastic prizes.