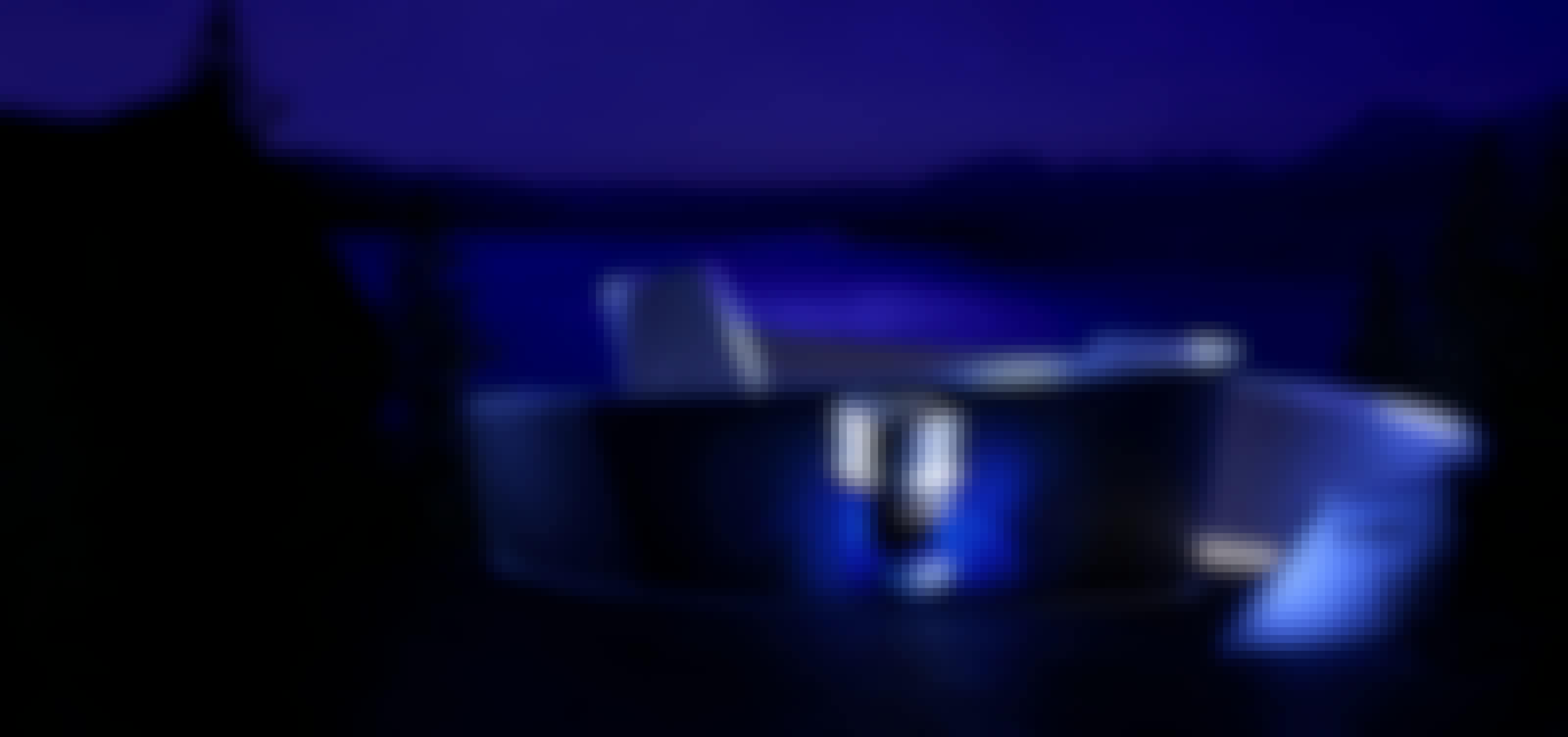 La Prairie - Skin Caviar
The Cobalt Night immersion
An original project by makemepulse and La Prairie
The Cobalt Night immersion
Experiential
Brand content
An original project by makemepulse and La Prairie
We take you into the world of luxury skincare with Cobalt Night immersion, an interactive digital experience for La Prairie. On center stage is their latest product Skin Caviar Nighttime Oil; a perfect blend of artistic inspiration and advanced skincare technology.
"La Prairie House's relentless pursuit of timeless beauty inspires it to support initiatives that work to preserve and promote culture and science. These initiatives carry a singular vision of beauty, a Swiss vision in essence."

The Swissness, culture and science of La Prairie is reflected in the latest Skin Caviar collection. It carries over and is highlighted across their interactive experience.
From a physical space to an interactive experience
The Cobalt Night immersion was inspired by a space imagined by La Prairie; a physical structure influenced by Bauhaus architecture where every aspect of the product is showcased and is in the spotlight. Makemepulse's challenge was to transform this reality into a virtual interactive experience. The main consideration was how to retain the same level of information and content whilst transforming the experience into something immersive and one that pushes the boundaries of a physical space.
This is how the Cobalt Night immersion came to be: a space lost in the Swiss landscape that becomes a gateway to discovery of La Prairie's products, history, and their link to art and science.
Creating an atmosphere, increase the shareability
The experience continues to engage and pull in the user with social media. The fourth chapter in the user journey is an invitation to an immersive experience on Instagram. It invites artistic performance and places art at the center of the project. The filter complements La Prairie's play on time and features the Cobalt blue that is on loan from Niki de Saint Phalle.